The young ones Life trends
Joakim Samuelsson, managing director of Bermuda-based Custodian Life, talks about the advantages a young life insurance company enjoys over more established rivals, and why he believes the conservative industry is due for a major shake-up.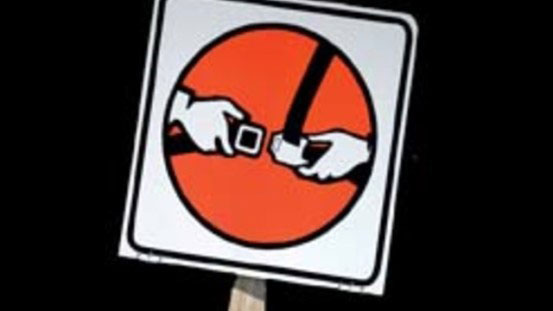 Custodian Life is a very young company, particularly when compared with most other life insurance businesses. Why was the company set up and why did you think you would be able to compete in this very established market?
I think the answer lies in the question.
As a newly established company, one competitive advantage is actually our youth itself.
The firm will benefit from being set up in accordance with how the unit-linked market operates today and will be operating in the future.
The company is designed to be highly responsive to market changes, reflecting the current market conditions
The main competitors, in general, are stuck in traditional hierarchies, creating inertia and longer reaction times.
If we look at the development of the financial industry over the past few years, the power is shifting toward the customer, and distribution models are evolving rapidly.
We believe it is crucial for an insurer to adapt and release better products more quickly and cheaply.
Insurers entering markets need to consider adopting more flexible sales approaches that leverage the internet, mobile platforms and other evolving technologies.
Being there from the beginning will give Custodian Life an advantage and compensate us for not being so well known.
Why did you decide to base the company in Bermuda, rather than one of the jurisdictions more commonly used by international life companies, such as Ireland or the Isle of Man?
This really was a simple decision for us since it is a well-known fact that Bermuda is the pre-eminent jurisdiction for the insurance, reinsurance and investment fund industries.
It has become a major player in the insurance sector globally, third only to New York and London.
With 75% of the world's Fortune 100 companies working in the country, Bermuda has become an industry powerhouse.
The Bermuda Monetary Authority (BMA) is internationally recognised for its pragmatic, risk-based approach to regulation, which allows greater flexibility in the investment of a policyholder's assets.
In addition, the segregated accounts legislation gives us greater flexibility to offer individuals secure and innovative investment options and, in our opinion, provides the best policyholder protection in the industry.
The country has based its legal system on English law and has developed a secure, modern and world-class physical and technological infrastructure.
In addition, top global service providers have created a workforce of experienced, internationally trained and qualified professionals.
What does Custodian Life offer which distinguishes it from other life companies?
I would say innovation. Investors today demand increased transparency around cost, quality and service delivered by insurance companies.
I think the financial sector can improve in those areas.
We try to change that, and we are actively working to meet those demands.
Other insurance companies will have a challenge to compete with Custodian Life in respect of flexibility in terms of allowable investments, how policyholders or investment advisers could invest through our investment bond, and by using different policy settings to meet different needs.
An example of that is 'Custodian Trader'.
Through our co-operation with Saxo Bank, we are able to provide our clients access to their multiaward winning trading platform. Clients are able to trade on 30 exchanges and 30,000-plus instruments including commodities, futures, CFDs and FX in one margin account.
Another area where Custodian Life distinguishes itself from other insurers is our decision-making process.
We have very short lead times from a query to a decision on the matter.
We will see more rapid developments in the future in the insurance sector, the insurer needs to be able to adapt quickly to changes.
How else does Custodian Life differ from other, perhaps more established, life companies?
This goes hand-in-hand with the previous question and answer.
The company is run under a Scandinavian management model, characterised by a flat hierarchy and a strong cooperating culture.
This creates more engaged and more innovative employees.
I often say that Custodian Life's most important asset is its employees.
By having motivated employees with greater participation, our belief is that Custodian Life could be a pioneer in developing the insurance sector in order to meet the increasingly stringent demands from the global investors.
Can you please talk us through your product range and highlight any particular bestsellers over the previous year?
Our investment bond is a fully open architecture life assurance policy that allows the policyholder to build an investment portfolio in a tax-efficient environment.
Guiding you through our product range is simple; we offer one product with 100% control and flexibility.
Investors today are becoming more and more sophisticated.
Custodian Life meets this by offering a product, based on mathematics, where we set the basic terms, and the adviser together with the client, set the remaining terms, tailor-made for them.
In July last year, Custodian Life launched Custodian Trader – an investment information tool for policyholders. How has this gone so far?
It is more than just an information tool.
The response from clients has been excellent.
When they realise they have the ability, by just a click, to invest in the full investment universe, in real time, from one single account, it makes this offer best in class.
Together with Saxo Bank we will, during the first quarter, present roadshows in the southeast Asia region to actively demonstrate the benefits for advisers and their clients, to use this platform as a tool in their total portfolio management.
Where, geographically, do you sell the majority of your products?
Our main target market is southeast Asia, but through our development in the past year we are also expanding into the Middle East. This has so far been market-driven by some of the larger IFAs becoming aware of our products in Asia, and expanding distribution to their adviser footprint.
Are you planning to target any new countries or regions this year?
This again reverts to our advantage of being a new and innovative company.
As we use all technology available to us, we are expanding all the time as the market dictates opportunities.
This has come in the form of contact from IFAs and fund managers all over the globe.
We are totally committed to providing them and their respective clients with the service and products that they deserve.
We are currently looking at opportunities, as mentioned, in the Middle East and expanding our network into Latin America and Africa.
What would a typical Custodian Life client 'look' like?
That is the beauty of Custodian Life, we do not have a typical client.
With an industry-leading minimum investment of $30,000 or currency equivalent, we can appeal to a much larger market.
Due to our flexible and innovative regulation in Bermuda, it also allows us to accept a more diverse client base, including both expatriates and local clients in more developed regions.
What are Custodian Life's goals for the coming year?
You can express goals in many different ways.
As a newly established company, we hope that by mentioning Custodian Life to someone working in our target market, they should know who we are, what we stand for and what we offer.
In a broader perspective, Custodian Life's objective is to modernise in many ways a very conservative insurance industry.
We see it as our mission to be one of the first insurance companies that actively works to be transparent in cost, quality and services delivered.
We link the traditional view of the insurance industry with the use of state-of-the-art online platforms with both informative and trading facilities.
Are there any major challenges you are preparing to face this year?
I believe our major challenge is to convince the market that innovation is good.
I don't blame financial advisers and policyholders if they are a little bit resistant to changes.
C. L. Zhu (2015, 29 Jan). The Young ones Life trends. The International Adviser. Retrieved from https://international-adviser.com